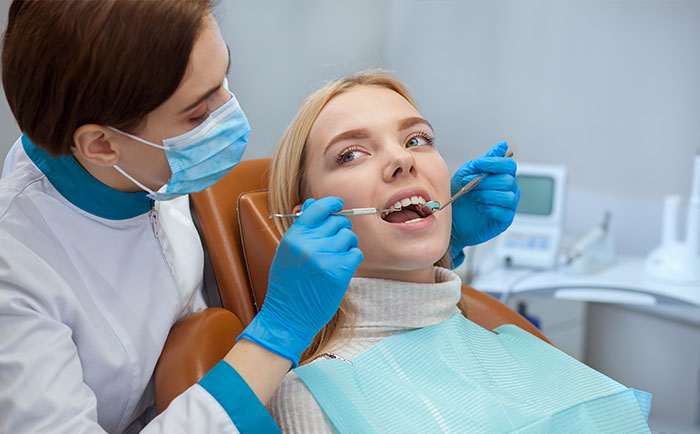 Cavities are a common dental concern among individuals of all age groups. They are mainly caused due to the accumulation of microbes on the teeth in the form of plaque and tartar. Cavities can be quite concerning if they are not disinfected and treated in the early stages. They may even lead to a root canal infection and cause tooth loss.
How do cavities form?
Our teeth are covered by a transparent film of microbes called plaque. The plaque has to be removed effectively by brushing the teeth every day and visiting the dentist for routine oral cleaning sessions. If this isn't carried out regularly, the microbes form dark patches on the teeth. These deposits are called tartar or calculus. Tartar is composed of thousands of bacteria that release harmful acids when they feed on the food debris in the mouth. The acids can erode the enamel and gain entry into the deeper layers of the teeth, thereby causing cavities.
How is a cavity treated?
The best way to treat a cavity-infected tooth is by using filling material. A filling is usually made from composite resin or ceramic material that is tooth-colored and especially used for dental purposes. It not only saves the tooth from being extracted but also restores its aesthetics to normal.
The dentist uses a handpiece to remove the decay from the cavity. Its walls will be scrubbed to remove the adhered microbes. The dentist will prepare a filling material by matching it with the color, texture, and translucency of the tooth. It will be placed in the cavity and shaped accordingly. A curing light of the right intensity is used to harden it, after which the dentist conducts a bite test to check if the filling is causing any discomfort. It may be trimmed and polished so that it matches the appearance of the tooth perfectly.
Advantages of fillings
Fillings can be customized according to the appearance of the teeth.
They are highly durable and long-lasting.
They offer excellent sealing properties.
They restore the strength of the tooth and prevent its failure.
To have a consultation with our dentists, request an appointment online or
call us at (262) 634-8662, and we will be happy to help.