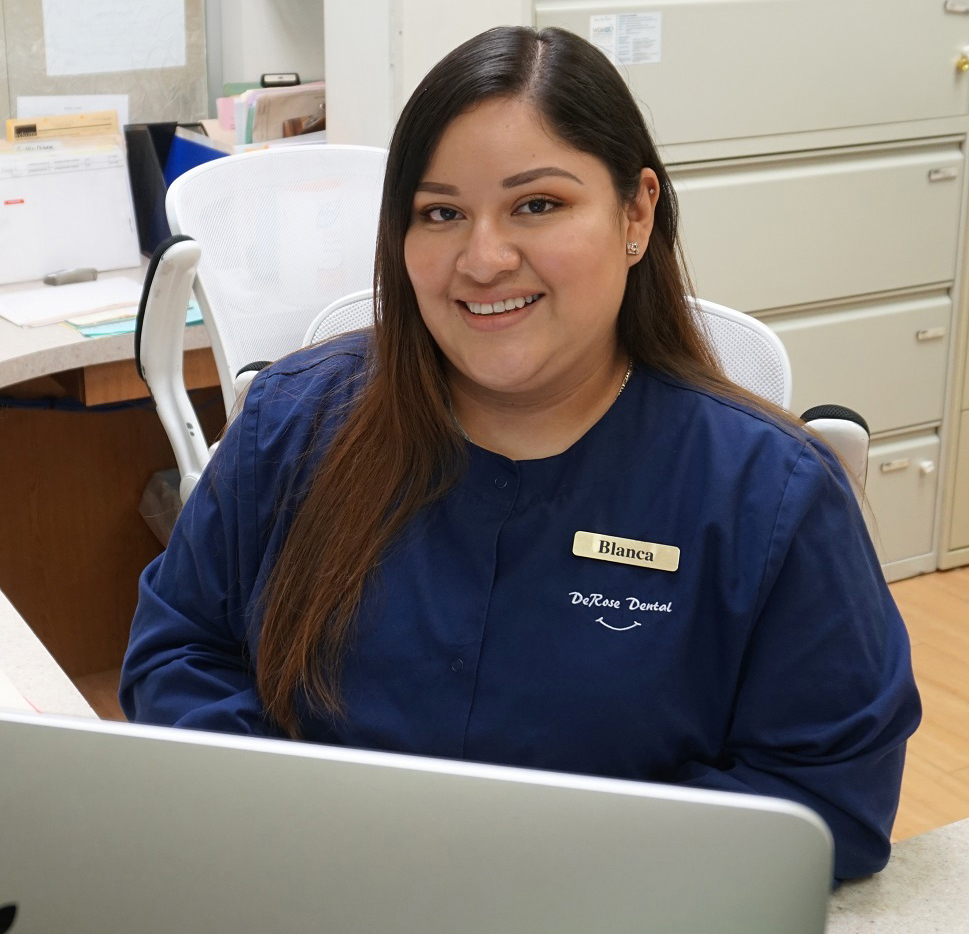 Blanca
Office Manager
Blanca started her dental career in 2017 when she joined the DeRose Dental team after graduating from the Dental Assisting Program at Gateway Technical College. She was Dr.Barnes' assistant before moving to her current role. Currently, her main focus is helping our patients understand the financial aspect of their treatment and dental insurance. She is passionate about ensuring our patients receive the best service and attention. In her free time you will find her involved in community projects and spending time with her family and her cat Miauski.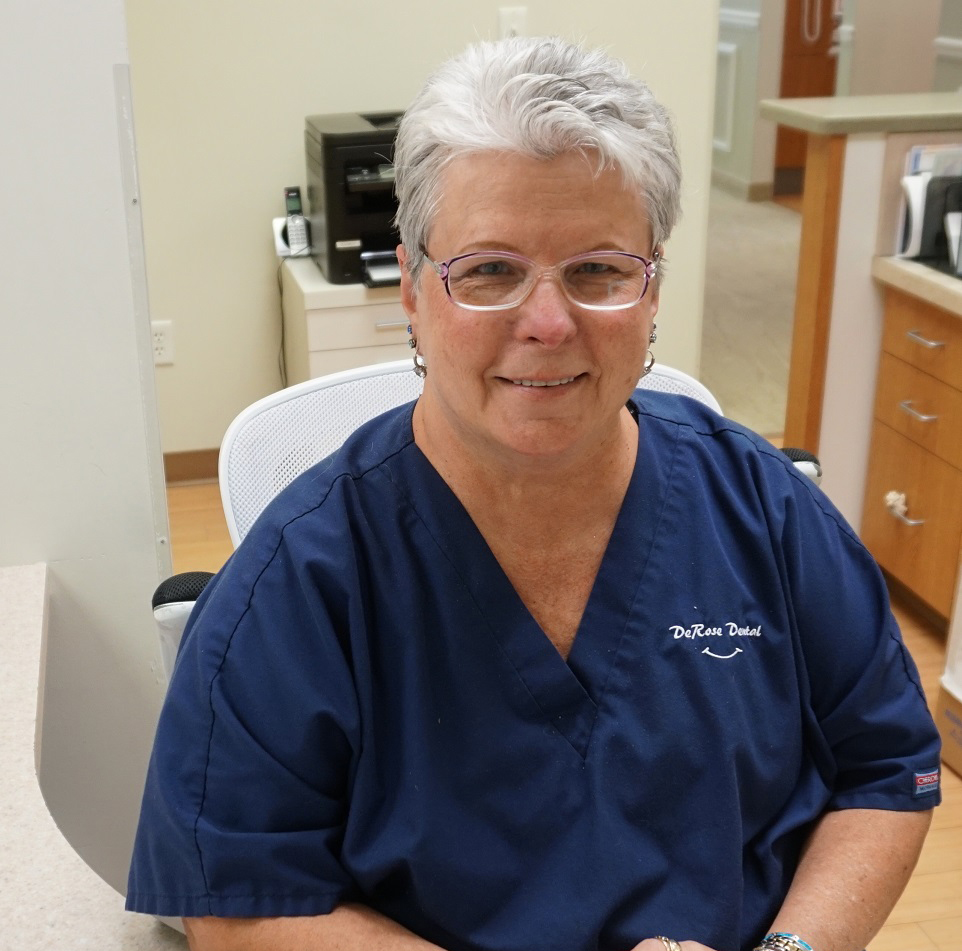 Maria
Receptionist
Maria was born and raised right here in Racine, Wisconsin. Maria began her career in healthcare as certified nursing assistant before switching over to the field of dentistry in 1990.
In her free time, Maria enjoys cooking and baking delicious Lithuanian food for her many friends and family.
Maria's area of expertise in our office is the front reception area. She will greet you when you arrive for your appointment and take care of all of your scheduling needs!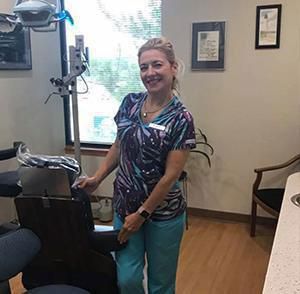 Cindy
Hygienist
Cindy started her dental career by earning her Bachelors of Dental Hygiene from Marquette University. She has many years of experience and brings her expertise, gentle care and bubbly personality to work each day. Cindy is a social butterfly who enjoys spending time with family and friends as well as participating in the many community events that Racine has to offer.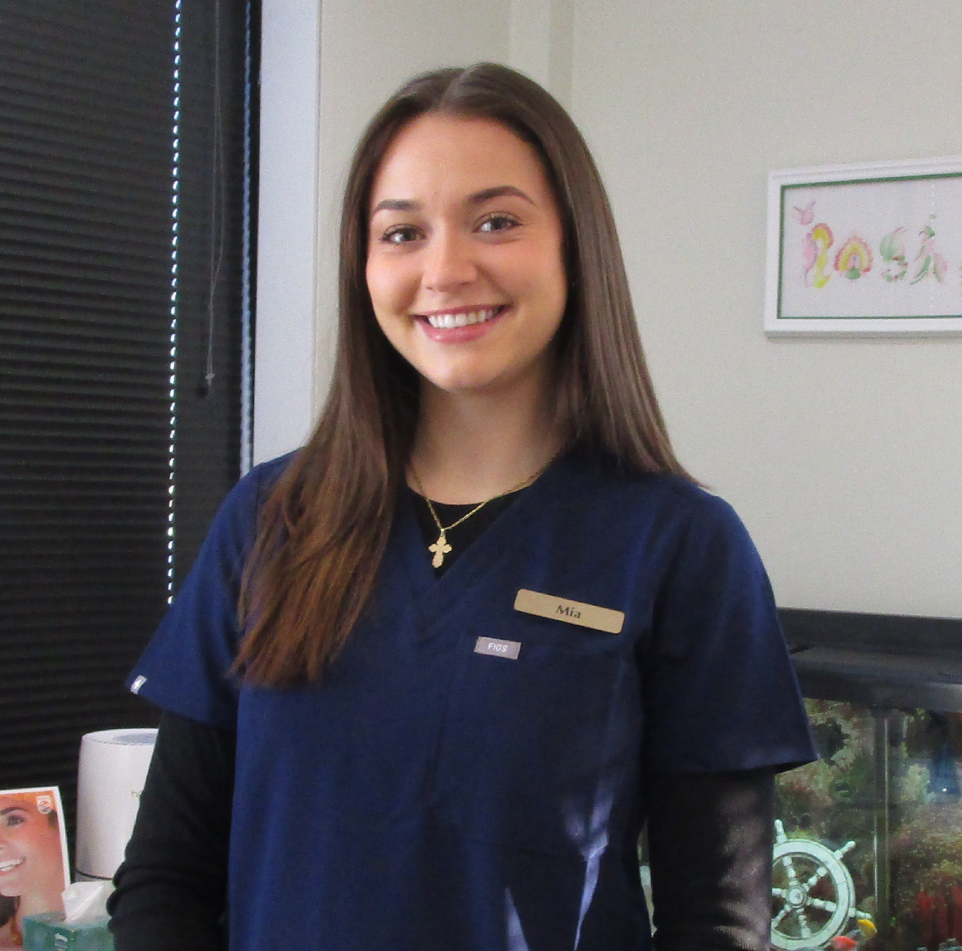 Mia
Mia is a senior UW Parkside student majoring in Pre-dental studies. She is excited to apply to dental school this upcoming summer. Mia joined the DeRose Dental office last year and has been learning all about the various aspects of dentistry. Her area of expertise at DeRose Dental includes instrument sterilization and patient room preparation. She is also excited to begin chair side assisting this year. Outside of the office, Mia enjoys volunteering in the community, spending time with family and friends and going to the gym.